Featured Property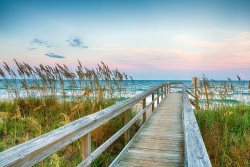 Pelican Watch 702
Guest Reviews
What a great condo and manager. Condo was super clean and soon ooh close to the beach. They thought of everything. Extra blankets, comf...
The condo was quaint and exactly what we were looking for in a relaxing winter beach trip. Literally just steps from the ocean we were ...
We're from Florida and our friends are from upstate NY so we met in the middle. We walked the beach every day and Fort Fisher was very ...
View More Reviews
Available Properties
Loading Available Properties
Flexible Dates? View other Properties close to your Date Range.
Available
Unavailable
Check-in
Check-out
Not finding what you're looking for?