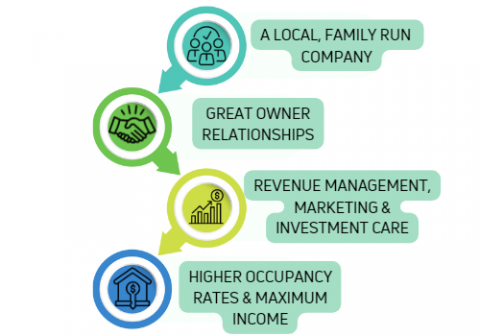 Whether you're looking to purchase a property as a vacation rental, own a rental already or would like to switch over to a full service property management company, we're here to help.
Since the A1 Property Management team is local, family owned and operated, we're very familiar with the market trends in our area. One of the most important things is to keep your property rented not just in the summer months, but all year long.
This is done by:
1. Keeping up to date with the local rental market
2. Implementing the best reservation and pricing software to ensure optimal levels
3. Applying custom marketing strategies
4. Personally reviewing your occupancy rates and prices
What sets us apart? David and Chelsea personally look at each of our rentals one by one, to make adjustments and suggestions. This process is done weekly to keep us ahead and our owners minds at ease.
Ready to see what you could be making? Give us a call or fill out the form below. Please include the address of the property you are interested in. We look forward to hearing from you. As always, we love to help other Real Estate Agents with projections for your buyer or for your MLS listing!
Free Rental Income Projection